If you've always dreamt of owning a business in the United States, an E2 visa can be a great way to make that dream come true. But the idea of creating your own business can be overwhelming and riskier than you like. Buying an existing business can make the E2 visa process easier and safer for new business owners.
But in order to start your E2 business, you need to find a business to buy. Read on to learn more about how to find the perfect business for you to buy to launch your American dream.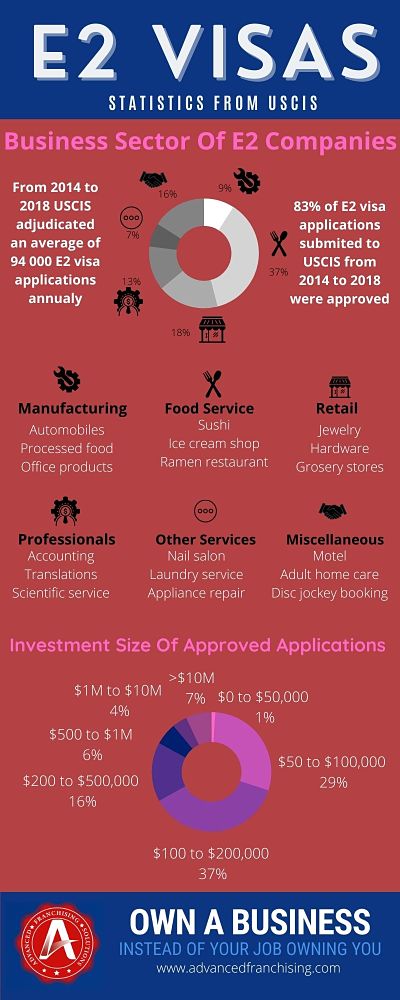 What Is an E2 Visa?
Before we dive into the different ways you can find an E2 business to invest in, let's talk some about what an E2 business is. The E2 visa is designed to help investors launch a business in the United States. This visa is temporary, and getting it renewed depends on the success of your business.
In particular, the E2 visa is aimed at investors who are prepared to, or who already have, put a significant amount of money into their business in the United States. This money can't be a hypothetical investment, either; you must have already committed that money to launching your business. This could include doing things like purchasing premises or inventory, hiring staff, or taking a lease on a business location.
Basic E2 Visa Requirements
There are three basic requirements you must meet in order to qualify for an E2 visa. First and foremost, you must come from a country that has a treaty of commerce and navigation with the United States. You can find a list of countries that maintain these treaties and details about their individual treaties on the U.S. Department of State's website.
Aside from the country of origin requirement, you must also have invested a significant amount of money in your U.S.-based business. We'll discuss more in a moment what qualifies as a significant amount for the sake of the visa. And finally, you must be coming to the United States for the sole purpose of launching and growing your business.
How Much Do You Have to Invest?
The E2 visa requirements state that you must have invested or be in the process of investing "a substantial amount of capital" in your business. A "substantial amount of capital" doesn't have to be some specific dollar amount, rather, it depends on the type of business you're planning to start. The government primarily wants to see that you're willing and able to put down enough money to ensure that your business will succeed.
If you're running a small dog walking or cleaning business that doesn't require a location or any specialized tools, your required investment will be relatively small. But if you plan to run a construction company, restaurant, or retail store, you'll need to buy a lot of inventory and special equipment. This means your up-front investment will need to be larger in order for you to get approved for an E2 visa.
Decide on Your Business Type
The first thing you need to do when you start your search for an E2 business to buy is to decide what sort of business you want to go into. You may want to start this decision-making process with an analysis of the skills you already have. If you've worked in the tech industry or the service industry for the last decade, you may want to look at businesses that can use that expertise.
You should also keep in mind how much access you have to money or financing options. While your expertise may be in one field, you may not be able to raise enough capital for your initial investment in that industry. It may be time to learn a new trade while you build resources in the United States.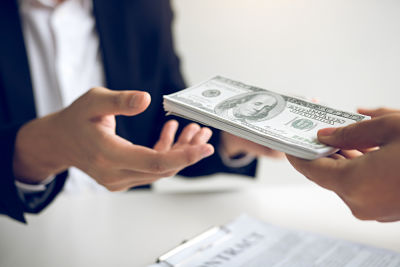 Use a Business Search
Once you know what sort of business you want to run, you'll be ready to start your search for an E2 business. One of the easiest ways to do this is to work with a business search service. These groups have lists of businesses that are up for sale or which have investment options that will allow you to meet the E2 visa requirements.
A business search is a good option if you have a significant amount of up-front capital available to invest. Running a small business in the United States is an exceptionally risky proposition, and 70 percent of small businesses fail within their first decade. You need to have plenty of safety cushion available to help you through the challenges your business will face.
Talk to Your Connections
If you know entrepreneurs in the United States, you can also acquire a business through a private sale. This is a less common form of E2 business acquisition, because so many factors have to line up. Not only do you need to know a business owner in the United States, but they have to be looking to sell their business, you need to have expertise in their industry, and the sale needs to be within your budget.
However, if all those circumstances line up, this can be a fantastic way to get an E2 business. Because you know the previous business owner, you can get details about the ins and outs of running the business. You can ask about the processes they've used in the past and which marketing techniques delivered strong results. You'll also have an "in" with your new employees, which can make for smoother sailing from the get-go.
Purchase a Franchise
One of the best options for getting an E2 business is to buy a franchise of an existing business. Franchises give you all the benefits of buying a business from a friend without all the stars having to align perfectly. As we'll discuss more later, you can get all the guidance of a successful business model for a lower price.
There are several services that can help you decide which franchise you should buy for your E2 venture. If possible, try to get a franchise within an industry you have expertise with. You may also want to look for a parent company whose values align with those you would want in your own business.
What Is a Franchise?
Before we go too much further into the topic of franchises, let's talk some about what a franchise is. In effect, a franchise is a smaller, localized division of a major company that is run by an independent entrepreneur. The entrepreneur partners with the parent company to take on the responsibility of handling day-to-day operations for the franchise in exchange for a large portion of the profits.
One of the most successful franchise companies in the United States is the McDonald's chain of restaurants. It wouldn't be reasonable for McDonald's to personally run all of their 13,000 restaurants in the United States. Instead, each of these is managed by a franchise owner who handles the daily concerns that arise with running the business.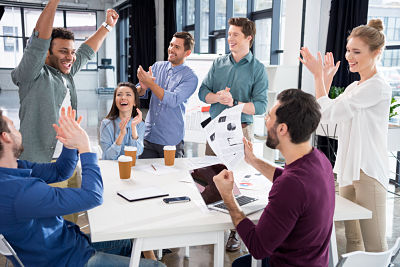 How Does It Work?
A franchise is truly a partnership between the parent company and the entrepreneur. When a business owner purchases a franchise, they agree to represent the parent company, follow their guidelines, and pay them a portion of the proceeds. The parent company still makes money from the new branch, gains the advantages of more brand recognition, and doesn't have to handle the needs of all their different locations.
The franchise owner, on the other hand, gets the advantage of a preexisting business model that has proven successful. You get branding, a step-by-step guide for launching and running your franchise, and an established set of product offerings. You also get to keep a portion of the money that you make with the franchise, making it a lucrative business opportunity.
Advantages of Owning a Franchise
One of the biggest advantages of owning a franchise is that you're much more likely to see your business succeed. Parent businesses have already figured out which methods work well for new branches of their company. You go into the franchise with a proven plan for success already in place.
Franchises can also give you built-in brand recognition that you wouldn't get with a small business. You don't have to invest in branding, and you can invest less in marketing because your parent company has already done it for you. You'll have built-in customer loyalty that will improve your chances of bringing in more revenue.
Advantages of a Franchise for an E2 Business
Owning a franchise as your E2 business can bring some particular advantages. Because you have to put down a significant amount of money right at first, you can get more bang for your buck with a franchise. You'll be able to dedicate more money towards equipment and inventory, allowing you to lower your initial investment costs.
The higher success rate of franchise businesses can also increase your chance of getting your E2 visa application approved. The government wants to know that you'll be running a strong, profitable business that contributes to your community. When they see you're buying a franchise, they may be more willing to take a risk on you because they know you have a better chance of succeeding.
How to Find a Franchise
There are a few ways you can find a franchise to buy for your E2 visa investment. One great option is to run a search for available franchises, particularly with a franchise matching service. At Advanced Franchising Solutions, we have dozens of franchise options you can choose from for your investment.
With a franchise search, you can sort through different industry categories to find the one that best suits you. Advanced Franchising Solutions has options like building and decorating, financial services, real estate, travel planning, and more. You can also sort results by investment requirements, from highest to lowest, as well as by region.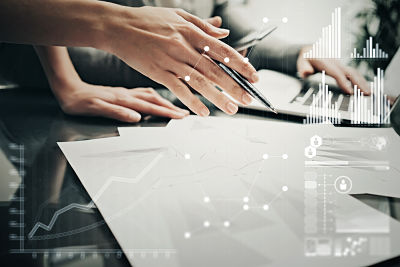 Get a Franchise Match
If you'd like a little more guidance in selecting a franchise to buy, you can also work with a franchise match service. You begin by filling out a questionnaire about what you're looking for in your investment business. You may need to include details like which location you'd like to work in, your net worth, how much liquid cash you have to invest, and what your maximum investment is.
Once you've filled out your questionnaire, Advanced Franchising Solutions will deliver you a list of your top 10 franchise matches. Your matches will have territories available in your state and will fit within your financial range. They'll also fall within the business categories you select, so you can start working in an industry you enjoy.
Deciding How Much Funding You Need
Once you've picked a franchise you want to invest in, you'll need to decide exactly how much funding you need. You may be able to put down the initial investment in cash, which will simplify your franchise buying process. But if you don't have that much liquid cash available, you'll need to figure out how much financing to apply for.
At Advanced Franchising Solutions, we've partnered with Benetrends to help our clients get the funding they need. Benetrends has been funding America's entrepreneurs for more than three decades and offers a comprehensive suite of funding options. Their most popular funding options are the Rainmaker Plan and SBA small business loan programs.
Start Your E2 Visa Business
An E2 visa can be a fantastic way to launch a business in the United States and start living your American dream. While you can certainly start your own business, you may also prefer to buy an existing business. Buying a franchise can give you the best chance at success with a manageable investment requirement.
If you'd like to find the perfect franchise for you, check out the rest of our site at Advanced Franchising Solutions. Our proven process will save you time, help you avoid frustration, and streamline your franchise search. Get a free franchise education today and start owning your own business instead of your job owning you.