If you've always wanted to own a business in America, an E2 visa can be a great way to make that dream come true. However, applying for this visa can be a long and complicated process. How do you know how long it will be before you can launch your new venture and start living your American dream?
There are several factors that can impact how long your E2 visa application process takes. Read on to learn more about this process and what to expect from it.
What Is an E2 Visa?
Before we dive into how long it will take your E2 visa application to get approved, let's talk some about what an E2 visa is. An E2 visa is designed to help investors launch businesses in the United States. This is a temporary visa, so you'll need to plan to renew your visa if you want to stay in the country.
Specifically, an E2 visa is geared towards investors who are prepared to spend a large amount of money to ensure that their business succeeds. The visa requires that you invest "a substantial amount of capital" in your business before you can get approved. You must have already invested this money or be in the process of investing it by the time you apply for your visa.
Basic Requirements
There are three basic requirements you must meet in order to get approved for an E2 visa. First of all, you must come from a country that maintains a treaty of trade and navigation with the United States. You can find a list of countries that have these treaties on the U.S. Department of State's website.
Beyond that, you must meet the "substantial amount of capital" requirement. There is no dollar amount attached to this requirement; rather, the amount of money you must have to invest will depend on the size and nature of the business you plan to launch. And finally, you must be coming to the United States for the sole purpose of starting your business.
Additional Requirements
Beyond the main three requirements, there are a few supplementary requirements you must meet if you want your application to get approved. The government requires that your investment money must be "at risk," meaning it's already committed to the endeavor you're planning on launching. This could mean that you've purchased inventory or equipment for your new business, bought a building for your location, or signed a lease for your business premises.
The E2 visa also requires that your business not be marginal, meaning that you must have employees. This is meant to ensure that your business is contributing to the community in a meaningful way. Even if you don't have employees when you launch the business, you must have a specific plan to hire employees sometime in the next few years.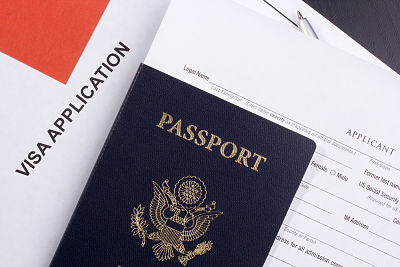 E2 Visa Approval Rate
In general, your chances of getting approved for an E2 visa are very good. In fact, about 80 percent of these applications get approved, at least for the first two to five years. However, this leaves as many as one in five applications being denied.
The best thing you can do to improve your chances of getting your visa application approved is to ensure that you've met all the requirements. Invest plenty of money in your business, and make sure you have a plan to bring in employees at some point. From there, you'll need to make sure your application is filled out completely and correctly.
Filling Out an I-129 Form
Once you've made sure that you do, in fact, meet all the requirements for an E2 visa, you'll need to fill out an I-129 form. This will be your petition to apply for an E2 visa, and it will be the first step in your application process. It is important to note that this form is not your application in itself; that will come later.
Your I-129 form will collect some basic information about you and your business and then will move on to your basis for nonimmigrant classification. You'll need to indicate what you're applying for and include beneficiary information for your business. You may also need to include some information about any controlled equipment your business will need, and so on.
Preparing Your Application
When you get ready to apply for an E2 visa, it may be a good idea to hire a lawyer to help you through the process. They can help you ensure that your paperwork is filled out correctly, as well as making it easier to navigate the application process. You'll need to gather a good amount of documentation, including financial, legal, and business information.
You should be prepared for the document gathering process to take a long time. In fact, this step of the process may take anywhere from a few weeks to a few months. You'll need to take time to prepare all the correct legal and financial documents and double-check that they are correct. Then your attorney will have to review your full application to make sure that everything is in order to give you the best chance at success.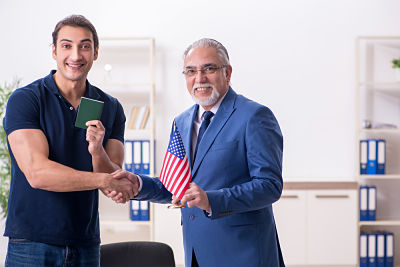 Domestic USCIS Process
If you are already living in the United States and applying for an E2 visa, you can file your application directly with the United States Citizenship and Immigration Service. The review process can be long and will vary depending on different factors in your application. Filing directly with USCIS can help to expedite your application process.
In general, you can expect your USCIS application process to take around five months. There is a premium processing option that can seriously expedite your application process, which we'll discuss more in a moment. USCIS may also decide that you need to submit additional evidence before they make a decision about your application.
U.S. Consulate Process
If you're living outside the U.S. at the time of your application, you'll need to send your E2 application through a U.S. consulate. After an initial review, the consulate will set up an interview with you to determine your eligibility. If you get approved, you should get your visa within a week of notification.
The amount of time a consulate application will take varies consulate to consulate. Some take as little as two weeks; others take up to four months. Some consulates will post approximate processing times on their websites. You may also have to wait a while before your interview – in Amsterdam and Rome, consulates aren't scheduling interviews until three months after the initial review process.
Premium Processing Options
If you have the extra money to spend, you can seriously decrease the amount of time you spend waiting for your USCIS application to get processed. You can opt to get a premium processing option that prioritizes your application. This option costs $1,225 U.S. and will impact both your initial application and any additional evidence submissions you may have to undergo.
While the standard USCIS process takes about five months, the premium processing gets your application adjudicated within fifteen days. Going for this option can shorten the amount of time you have to span between your initial investment in your business and actually earning revenue. However, this option is primarily directed towards employment-based E2 visa applications.
Preparing for Your Interview
If you have to go in for an interview as part of your E2 visa process, you'll need to fill out the DS-160 application before your interview. You'll also need to gather a variety of important documents, including a valid passport, two passport-style photos, and a printed confirmation and receipt for your DS-160 form. You'll also need to bring your I-797 approval notice, the appointment notification notice for your interview, a business plan, evidence that supports both your ties to your home country and your eligibility for an E2 visa.
Plan to arrive for your interview at least twenty minutes before its scheduled time. You may need to go through a security process to get into the building and then get your fingerprints taken. Your interviewing officer will review your documents and ask you questions about the business you plan to invest in. Oftentimes, the officer will let you know right away whether your visa has been approved and may even give you the visa before you leave the building.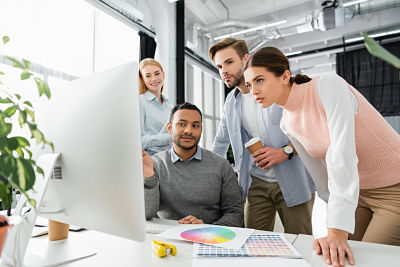 How to Check Your Status
After you submit your E2 visa application, you may want to check in on its status while it's processing. This can give you some idea of where your application is in the review process and how much longer you can expect to wait. It can also help prevent any miscommunications about extra evidence requirements, approvals, or denials.
If you submitted your application through USCIS, you can check the status of your application through their website. Navigate to their online status check form and enter the receipt number you received when you submitted your application. The site will pull up a page with up-to-date information about your application status.
When to Renew Your Visa
When you receive your visa approval, it may say that your visa is good for five years. While this may be the case for your business, you will still need to renew your visa every two years in order to stay in good legal standing. Failing to renew your visa could lead to a deportation order.
The good news is that, as long as you keep up with the qualifications for your E2 visa, there's no limit to how many times you can renew your visa. It's very important that you not put off the renewal process, since an expired visa could impact your travel privileges. You'll be able to go through the USCIS process, so plan for at least six months for your renewal.
How to File for an Extension
There are a number of forms you must submit if you plan to file for an extension on your E2 visa. First of all, you'll need to fill out a new I-129 form, followed by an I-539 form, which specifies that you're applying to extend your visa. You'll also need an I-94 form, which you should have gotten upon your arrival in the United States.
If this isn't the first time you've extended your visa, you'll need to send in an I-797 form, which is your notice of action form. You'll need a copy of your passport, along with a copy of your E2 visa and copies of your personal, business, and payroll tax returns for the last two years. And finally, if you're an employee, you'll need a letter from your employer explaining why you need an extension.
Transitioning from an E2 to a Green Card
If the idea of going through this process every two years sounds odious, good news! You can transition from an E2 visa to a green card, which will grant you permanent entry into the United States. There isn't a direct transition from your E2 to a green card, but there are some related green card options.
Depending on how much capital you have to invest, you may want to consider an EB-5 green card. In order to qualify for this option, however, you will need to invest between $500,000 and $1 million in a United States enterprise. You can also opt for some of the more "traditional" green card routes, including getting a green card through a family member or a marriage.
Start Your E2 Visa Business
Starting an E2 visa business can be a great avenue for you to launch your American dream. While this process can be long, making sure all your paperwork is in order can help to prevent delays. Once your visa is approved, make sure you always submit your extension paperwork on time.
If you'd like to take the next step towards starting your E2 visa business, check out the rest of our site at Advanced Franchising Solutions. Our proven system will save you time, help you avoid frustration, and streamline your franchise search. Get a free franchise education today and start owning your own business instead of your job owning you.