Have you ever dreamt of moving to the United States and starting your own business? You can start living the American dream, taking charge of your own life and making money for your family and your future. If you want to make this dream a reality for yourself, you'll need an E2 visa to do it.
There are a variety of businesses that can qualify you for an E2 visa. Read on to learn more about this type of visa and which businesses you could open with this certification.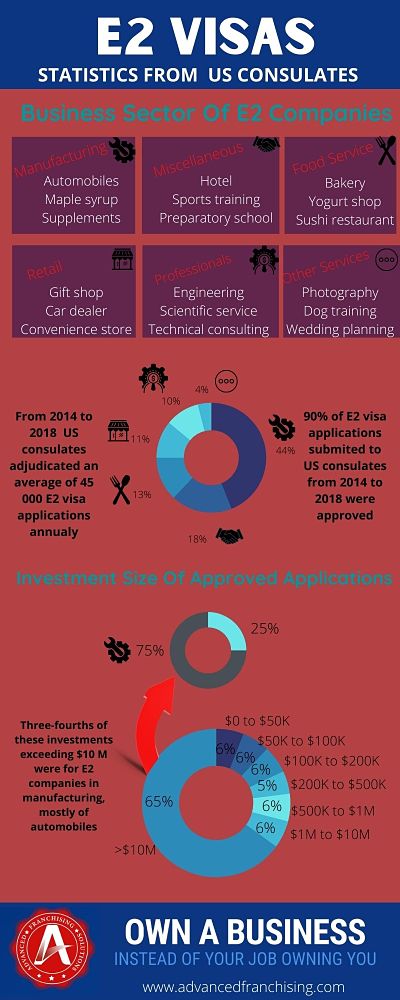 What Is an E2 Visa?
Before we dive into all the businesses that can qualify for an E2 visa, let's talk about what these visas actually are. E2 visas are designed to allow investors outside the United States to start businesses within the U.S. Specifically, these visas are aimed at people who are investing or will invest "substantial capital" in the United States.
Unlike other work and business visas, E2 visas can cover more than just one individual. For instance, if your business needs executives and other top-level employees from other countries, they can come to the U.S. on your E2 visa. Two people from different countries who own equal shares of the same business can also gain entry on the same E2 visa.
E2 Requirements
There are a few requirements investors must meet in order to qualify for an E2 visa, no matter what sort of business they're running. First of all, they must be from a country that has a treaty of commerce and navigation with the U.S. You can find a list of treaty countries with specifics about what sort of visas their citizens are eligible for on the Department of State website.
An investor seeking an E2 visa must also either have invested or be in the process of investing a substantial amount of capital in a business in the United States. A "substantial amount" can include enough money to prove the investor's commitment to the success of their business. The government wants to see that the investor has put up enough money to ensure that their enterprise will be successful, no matter how big the planned business is.
Finally, an investor applying for an E2 visa must be seeking to enter the U.S. for the sole purpose of developing and running their business. They have to own at least half of the investment business or have some other high-level position within the company.
Restaurants
Many people applying for E2 visas opt to open restaurants, and it's easy to see why. People in the United States love a chance to experience food from a different culture, and the more authentic the experience, the better. Something as simple as your home cuisine could be a hit with American citizens and make you a ton of money.
That being said, opening a restaurant is hard work and means a lot of long hours and up-front investment. You need to be able to get an operating space, buy ingredients and equipment, furnish your restaurant, and have a logo and menu designed, to name a few. You'll have to work nights and weekends, and you'll need to be sure you maintain all the appropriate licenses and certifications in the area where you're running your restaurant.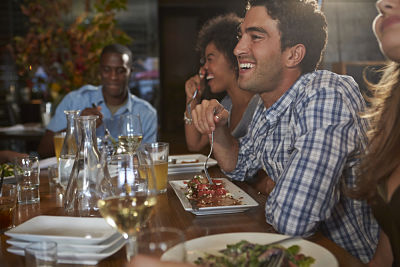 Cafes
If you like the sound of running a food establishment but don't want the hassle of managing a full menu, a café can be a great option. Cafes have always been popular, but in recent years they've really taken off, thanks to the rise of freelance and remote work in the U.S. Cafes can serve as great workspaces and meeting spots for these workers, not to mention hangouts for locals and public event spaces.
Running a café doesn't require quite as much investment in ingredients as a restaurant does, but you'll still need a significant amount of starting capital. You'll need to buy espresso machines, coffee grinders, and some basic baking equipment, not to mention dishes and go cups. Atmosphere is also a crucial part of the café experience, so plan to invest a lot of your up-front money in your décor and seating.
Bars
Opening a bar is another great option for people who want to get into the food service world without all the food hassle. Bars can be extremely lucrative, especially if you serve specialty cocktails and bring in local performers. Your space can become a fantastic event venue for local bands, and your bartenders will have the opportunity to earn generous tips from customers.
A large portion of your up-front costs will go to buying alcohol and furnishing your space. You need to decide what sort of experience you want to offer: an all-night party, a relaxed hang, or a sophisticated evening out. Tailor your décor and drink offerings to that theme, and start working to bring in entertainers who can provide the sort of experience you're wanting to create for your customers.
Construction
If food service doesn't sound like your cup of tea, you might want to take a look at the construction world. Cities in America are always on the grow, and millions of new houses, businesses, apartment buildings, roads, and bridges are always in progress. You can spend your days making your community better and make a good amount of money doing so.
If you plan to go into construction, you need to make sure you get all the licenses, insurance, and permits required in your area. You may want to consider hiring in independent contractors to do some work, so you'll need to check their license and insurance, too. And it's a good idea to familiarize yourself with both the building codes in your area and the bidding process so you can start getting the cash flow you need.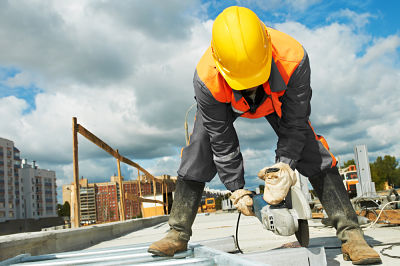 Painting
Painting can be a great option for people who like the sound of construction work, but who don't want to deal with licensing and code. This industry can pay very well, too, and it doesn't require you to manage as much red tape. It also doesn't require you to get as involved in the bidding process as construction does.
If you're planning to start a painting business, you may want to dedicate a large portion of your initial investment to branding and marketing. Until you can get a reputation built up in your area, you'll need to work pretty hard to attract clients. Run ads on social media, talk to local contractors and business owners, and start building a network in the area where you'll be living.
Interior Design
Maybe you like the idea of making people's homes better, but you want to work on the artsier side of things. Starting an interior design business can be a great way to stay in the home improvement industry and make a good amount of money. You can also focus on helping businesses design spaces that work for them and their customers if you prefer to stay on the B2B side of things.
You'll need to dedicate a large amount of your initial investment to designing your own space and establishing branding for yourself. You'll need to show potential clients what you have to offer, and part of that is providing a beautiful experience from the moment they walk in your door. You may also need to invest in samples and start building a network of materials providers in your area.
Cleaning
Operating a cleaning business can be another great option for investors looking to get an E2 visa. Not only can you help people keep their homes and businesses in great shape, but cleaning has also become more important than ever in the last year. Cleaning services have become essential to keeping businesses open and employees safe in the wake of the COVID-19 pandemic.
A cleaning business can be relatively low-cost to start, since you don't necessarily need business premises. You can operate the business out of your home, meaning most of your budget should go towards branding and marketing. You will also need to invest in cleaning supplies, including specialized tools you may need for sanitation-focused jobs.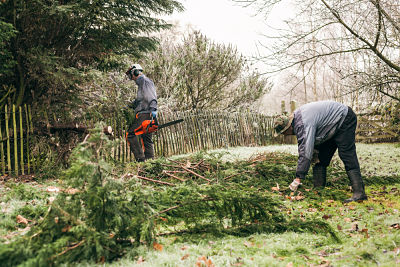 Outdoor Maintenance
Like cleaning, outdoor maintenance jobs can be a great option for people looking to minimize their initial overhead costs. Lawn care and landscaping can be great options for making money, and as long as you have someplace to store your tools, you won't need a specific office location. You can also work flexible hours, though you may need to work weekends, and you should expect fluctuations in your income as the seasons change.
Much of your up-front budget will likely need to go towards buying the equipment you need, though you can spend as much or as little as you need to here. You can begin your business with a push mower, a weed eater, and some trimmers, but things like zero-turn riding mowers and leaf blowers will certainly make your job easier. You should also plan to invest a good amount in marketing and branding as you build your business reputation.
Preschools
If you like working with kids, opening a preschool or daycare can be an excellent choice for you. These businesses can make a lot of money, and you'll have the opportunity to nurture young minds. If you speak languages other than English, you could even advertise that you can help children learn a second language from an early age.
Your business location will be tremendously important if you run a preschool or daycare, and you'll need to be able to form a strong trust with parents. You'll need to invest a lot of money in furnishings, decorations, toys, cleaning supplies, and lesson plans for the older children. You may also need to get insurance and certifications in your area, so be sure to do your homework before launching this business.
Personal Care
Personal care has become more important than ever these days, and it's opening a new array of business opportunities. Things like day spas, nail shops, hair salons, and massage clinics have become popular with people who are looking for ways to unwind and rejuvenate after long work days. Many forms of alternative treatments, including acupuncture and herbalism, have also gained a new following among those looking for a higher form of wellness.
If you have experience providing any of these personal care services, opening a business in the United States can be a fantastic opportunity. Keep in mind that you may need to get licensed to perform certain services in specific areas. You'll also need to be able to buy any equipment you need up-front, as well as get a good business location.
Pet Care
If you prefer the company of animals, there are tons of opportunities for pet care businesses in the United States. From dog walkers and doggie daycares to grooming and vet care, people are spending more and more money on their pets. Luxury boarding businesses have even taken off in recent years as people search for places to keep their pets that won't confine them to a kennel for most of the day.
How much money you need to start your pet care business depends on which sort of business you start. If you want to start a dog walking business, you'll only need enough for marketing and branding. But if you plan to run a boarding business or doggie daycare, you'll need plenty of space, kennels, bathing equipment, and more.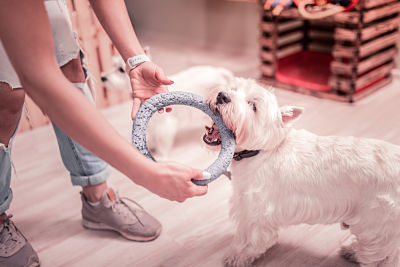 Get Your E2 Visa
Starting a business with an E2 visa can be a great way to take the first step towards your American dream. Any of the businesses we've mentioned here are eligible for an E2 visa, as long as you meet the other requirements. Keep in mind that you'll need to have a significant amount of money to invest up front, and make sure you invest it in the areas that make the most sense for your business.
If you'd like to take the next step towards running your own business, check out the rest of our site at Advanced Franchising Solutions. Our proven process will save you time, help you avoid frustration, and streamline your franchise option search. Get a free franchise education today and start owning a business, instead of your job owning you.