Have you always dreamed of running your own business in America? Do you have money to invest in a business that you can grow into a successful empire based in the United States? If so, you might be considering applying for an E2 visa to start making your American dream a reality.
You may know that an E2 visa requires a large up-front investment, but what other expenses are associated with this visa? Read on to learn more about this visa and all the costs you can expect to pay during your application process.
What Is an E2 Visa?
Before we dive into all the costs associated with an E2 visa, let's talk some about what an E2 visa is. This visa is designed to help entrepreneurs with a large amount of money to invest start businesses in the United States. This visa is temporary, so if your business fails, you will no longer be a legal guest of the U.S.
In particular, the E2 visa is geared towards entrepreneurs who are willing and able to put a "substantial amount of capital" into their new business. As we'll discuss more later, the amount of money you must invest depends more on the type of business you're running than anything. This investment will be the largest portion of your E2 visa costs by far.
Basic Requirements
There are three basic requirements you must meet in order to qualify for the E2 visa. The first of these states that you must come from a country that maintains a treaty of trade and navigation with the United States. You can find a list of countries with these treaties on the U.S. Department of State's website, along with details about their agreements.
In addition, you must be in the process of investing or have already invested, a significant amount of money in your new venture. This money must be considered "at risk" and must come from a legitimate, legal source. And finally, you must be coming to the United States for the sole purpose of starting and managing your business.
Investment Requirements
There are a few requirements you must meet that pertain to your investment specifically. There is no specific minimum investment required to get your E2 visa application approved. However, most immigration experts agree that you should have at least $100,000 to invest if you hope to get an E2 visa.
Your investment money must also be considered "at risk," meaning it must be irrevocably committed to your business. The government doesn't want you to be able to pull that money back and direct it to another purpose if your application fails. You can put this money at risk by purchasing equipment, vehicles, inventory, materials, or property for your business.
How to Calculate Your Funding Needs
Before you gather the money to launch your E2 visa business, you first need to know how much money you'll have to have. This is especially important if you're getting a loan; you can't exactly go back and ask for more money later on. But by the same token, you don't want to wind up upside down on a loan you can't afford.
Start by taking a look at the equipment and technology you need to start your business. This may include things like specialized equipment, vehicles, materials, inventory, signage, and more. Then consider "soft" expenses, such as marketing, payroll, branding, licensing, insurance, and so on.
Funding Options
There are a few options available to you when it comes to getting the money you need to start your E2 visa business. One of the simplest is to use existing personal assets to fund the new business. You can also use gift funds, either from a loved one or from a crowdfunding website.
If you don't want to or can't raise the funds yourself, you might also consider getting a loan. You can work through a traditional bank to get a collateral loan or go for a traditional business loan. You can also opt to work with a peer-to-peer lending operation or an online lender that provides a little more flexibility.
Legal Fees
Unfortunately, raising the money you need for your investment is only the start of what you need when it comes to funding your E2 business venture. Before you even start your application process, you'll need to work with a lawyer to put together all the documents you need. The E2 visa application process is a long and complex one, and having a legal expert to help you can give you the best chance at success.
In general, immigration lawyers charge somewhere between $100 and $350 an hour, depending on their level of experience and where you live. You can also get a flat fee package in which they do all the work you need on your visa application for one pre-agreed price. These packages usually start around $1,500 and may go as high as $10,000 if your business is complex.
Business Plan Costs
In addition to getting help with your application process, it's also a good idea to get help with your business plan. Not only will this be your path to success, but it will also be the proof you show the government that you have a solid business venture. You need to make sure this document is solid and follows all E2 visa guidelines.
You can hire a business plan service if the business you intend to run is small and straightforward. These services usually charge around $1,500 for a business plan, though you may need more in-depth help if you're starting a complex business. A traditional consulting service will often charge you between $2,000 and $10,000, depending on how large and complicated your business will be.
Business Formation Costs
In addition to paying for a business plan, you'll also need to get your business formed correctly. Depending on your situation, you may want to set your company up as a limited liability corporation or as a traditional corporation. You'll need to pay a lawyer to help guide you through this process and draw up all the necessary paperwork.
Just like immigration lawyers, business lawyers may charge you by the hour or may offer a flat fee package. You can expect to pay between $100 and $350 an hour, though some business lawyers charge up to $1,000 an hour for large clients. Flat rate packages usually start around $500 to incorporate your business, though you may pay much more if your business is complex.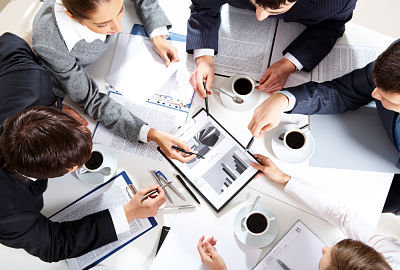 Filing Expenses
Once you get your business plan and application in order, you'll be ready to start filing your E2 visa application. Not surprisingly, the fees will only continue to add up as you move into this portion of the process. How much you have to pay will depend on whether you're living in or outside of the United States at the time of your application.
In either case, you'll need to file a Form I-129, which will cost $460 for each one you file. If you're bringing family members with you on your visa, you'll need to file a Form I-539, which will cost $370. And if you're outside the U.S. at the time of your application, you'll have to file a Form DS-160, which costs $205.
Premium Processing Fee
If you're living in the United States at the time of your application, you'll file it directly through the United States Citizenship and Immigration Service. In most cases, this process takes about five months to complete. However, you do have the option to pay an additional fee and drastically decrease that wait time.
If you pay for premium processing, USCIS will prioritize your application and ensure that you get a response within fifteen days. This will also apply to any further evidence submissions you need to do as a part of your application process. However, you'll pay $2,500 for this premium processing, and you'll have to pay this fee each time you renew your visa if you want the same processing time.
Family and Employee Expenses
If you plan to bring your family over with you, you may have to file some additional forms as part of your E2 application process. Most significantly, you'll need to file an I-129 form for each member of your family who comes with you. You'll have to pay the $460 filing fee for each of these forms that you submit, as well as other filing fees associated with their immigration.
You may also want to bring employees with you to help run your business once you get to the United States. You'll have to pay filing fees associated with their move, though some of them can be included on your E2 visa. And you may need to pay for these employees and their families to move to the United States.
Moving Costs
On the subject of paying for moves, this is another expense you'll need to plan for in your E2 visa process. You and your family will need to pack up any belongings you want to bring with you and pay for overseas shipping. In some cases, it may be cheaper to leave behind any items that don't have sentimental value and buy new ones when you arrive in the U.S.
You'll also need to pay for passports, plane fares, and other such travel costs for each member of your family, not to mention the expense of buying a house and vehicles. This process can cost thousands of dollars and will take a massive amount of time and coordination. You may also need to factor in costs after the move, such as school registration fees, vehicle registration fees, and more.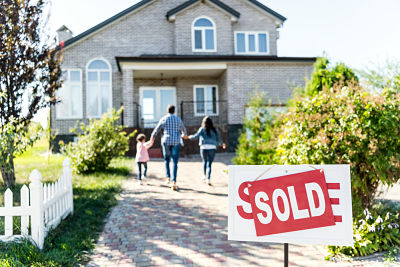 Extension Fees
Once you get your E2 visa application approved, your business launched, and your family moved, you may feel like you're in the clear and able to start focusing on profits. And for a time, this may be true as you get your business off the ground. But after about a year, you'll need to start thinking about starting the process of extending your visa.
You'll need to renew your visa every two years, which effectively means going through the application process all over again. You'll have to pay all the same fees, with the exception of the moving fees and the business plan and formation fees. And you'll want to start this process in plenty of time so you don't risk your visa expiring and leaving you an illegal resident in the United States.
Green Card Options
If you don't want to go through this whole process every two years, there are options for gaining more permanent residence in the United States. You can apply for a green card, which allows you to stay in the country on a longer-term basis. You can always pursue a green card through personal connections you have in the United States, such as a family member who lives here or a marriage.
However, the most relevant visa for E2 entrepreneurs is the EB-5 green card, which is geared towards business owners. In order to qualify for this visa, you must invest $1 million in your business in the United States. If you live in a rural or low-income area, you can qualify by spending $500,000 on your investment.
Start Your E2 Visa Business
Launching an E2 business can be a great way to make your American dream come true. However, before you begin this process, you need to make sure you have the money to fund it. In addition to your up-front investment, you'll also need to pay for filing fees, legal and business advice, moving expenses, and so on.
If you'd like to get the best start in your E2 visa business, check out the rest of our site at Advanced Franchising Solutions. Our proven process will save you time, help you avoid frustration, and streamline your franchise search. Get a free franchise education today and start owning your own business instead of your job owning you.