Starting your own business can be an overwhelming process, especially if you plan to launch your business overseas. You have to get a business plan together, handle all the legal paperwork, and negotiate a move to another country. One of the most important things you'll need to do as a part of this process is figure out how much money you need.
The average cost of getting an E2 visa can be very steep, but knowing how much you'll need ahead of time can help you plan. Read on to learn more about how much you can expect to pay during this process.
What Is an E2 Visa?
Before we dive into all the costs associated with an E2 visa, let's talk some about what they are. An E2 visa is designed to help investors launch businesses in the United States. This is a temporary visa that's tied to the success of your investment, so if your business fails, your visa will be revoked.
In particular, an E2 visa is geared towards entrepreneurs who are willing and able to invest a "substantial amount of capital" in a business in the United States. We'll delve more into what qualifies as a substantial amount of capital later and how much you have to have to invest.
Basic Requirements
There are three basic requirements you must meet in order to qualify for an E2 visa. First of all, you must come from a country that maintains a treaty of commerce and navigation with the United States. You can find a list of these countries and details about their treaties on the U.S. Department of State's website.
Beyond the country of origin requirement, you must have invested or be in the process of investing a significant amount of money in a U.S.-based business. And finally, you must be coming to the United States with the sole purpose of running the business you're investing in.
What Is a "Substantial Amount of Capital?"
There is no specific amount of money that qualifies as a "substantial amount of capital" for the purposes of an E2 visa. Rather, the government wants to see that you can put down enough money to ensure that your business will have the best possible chance of success. Naturally, the amount of money this will take will be different for every business.
If you're starting a cleaning or dog walking business that doesn't require any specialized equipment or a business location, you'll be able to get away with investing less in your E2 business. On the other hand, if you're starting a construction business, you're going to need a lot of heavy equipment and materials. This will raise the amount of your needed investment significantly.
Filing Fees
When you get ready to file your E2 visa, the first expense you'll run into is filing fees. These are the fees you have to pay the government to even review your application. If you plan to file for visas for more than one person, you may have to pay some of these filing fees multiple times.
You'll have to pay a $460 filing fee with your I-129 form, which is the first thing you'll file as part of your visa application. If you live outside the U.S. and have to submit a DS-160 form, you'll have to pay $205 in filing fees. And finally, you'll have to pay $85 for the biometric services that are required for applicants living outside the U.S.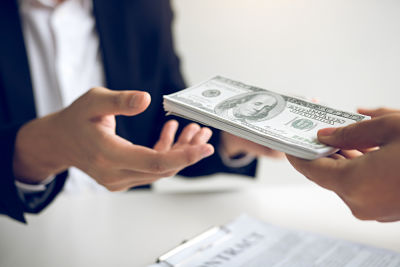 Additional Application Costs
In some cases, you may need to get visas for more than one person during your application process. This may include a business partner, employees, family members, and more. You'll need to file an I-129 form for each of these people, and you'll need to pay the $460 filing fee for each.
There may also be some other miscellaneous expenses associated with your visa application process. If you live outside the United States, you may need to travel to the nearest consulate as part of your application process. You'll also need to pay for your travel to the United States and for the legal advice you get during your visa application process.
Premium Processing Option
If you're living in the United States at the time you file for your E2 visa, you'll be able to submit your application to the United States Citizenship and Immigration Service. In most cases, it will take about five months for them to process your application. However, if you have a little more money to dedicate, you can drastically shorten that processing time.
You can opt to pay an extra $1,255 to USCIS and get the premium processing option. This will prioritize your application and ensure that you get a decision within fifteen days. If you choose to pay this fee, it will also ensure that you receive responses to any additional evidence submissions within fifteen days.
Minimum Investment Requirements
Officially, there is no minimum investment requirement for your E2 visa business. As we discussed, the amount you need to invest will vary depending on what sort of business you're planning to start. However, the reality is that you have to have a certain amount of capital available to invest if you want your application to be approved.
In general, experts recommend that you have at least $100,000 available to invest in your business if you plan to apply for an E2 visa. This amount of money will ensure that you have enough to get your business off to a successful start. It will also show the government that you're serious about your investment and that you have the resources to make it work.
"At Risk" Requirement
There is one other caveat regarding the capital you invest in your E2 business: it must be considered "at risk." The government wants to see that you're committed to starting your business in the United States and that you're prepared to make it work. You can't just show up with $100,000 and then put it towards other ventures if your visa isn't approved.
The "at risk" provision requires that you have some of your money already committed to launching your business. In many cases, buying equipment, inventory, or property for your business will show the commitment the government wants to see. Vehicles, specialized equipment, and lease commitments can all help you qualify for the "at risk" requirement.
Splitting Costs with a Partner
Gathering $100,000 to invest in a business can be a tall order, and that number is a minimum recommended investment. One way to make the E2 process more manageable is to split these costs with a business partner. This can also be a great way to avoid burnout from the stress of running a business by yourself.
If you plan to split the costs of your investment with a partner, it's best to divide costs 50/50. One of the supplementary requirements of the E2 visa states that you must maintain ownership and/or control of at least 50 percent of the business. There are workarounds that can allow you to work with a minority shareholder partner, but they're much more complicated to navigate.
Getting a Business Loan
One of the great options for entrepreneurs looking to launch an E2 visa business is to apply for a business loan. As your business brings in money, you can pay off your loan little by little. And this can be a faster path to getting the money you need before you start your visa application process.
If you plan to get a business loan, it's important to make sure you know how much money you need to launch your business before you apply for the loan. You don't want to apply for a loan that's larger than what you can afford or than you need. But you also can't go back and ask for more money if you run out after you get your loan.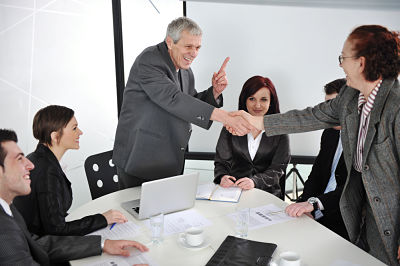 Using Existing Assets
Depending on your financial situation, you may be able to use existing personal assets to finance your E2 business investment. If you have the means to do this, this is certainly the simplest option for getting your visa approved. It can also help to keep the maximum amount of revenue coming into your pocket once your business launches.
However, keep in mind that the "at risk" requirement can be a problem when you're putting up your own personal money. One in five E2 visa applications gets denied, and you have to commit a large portion of your money to launching your business before you find out whether yours will be one of those denied. You could lose a lot of money if your visa application gets denied and you aren't able to start your business.
Using Gift Money
Another option for E2 investors to get the funding they need is through gifts and donations. This could come from family members, friends, or even crowdfunding efforts. You could also use a combination of personal assets, gift money, and business loans, depending on how much you can raise with each.
The major problem with using gift money to start your E2 business is it places you at even higher risk. If you're relying entirely on this money, you may not have the financial assets you need to handle the unexpected when it comes along. If disaster strikes, you might be forced to shut down your business and leave the country all in one fell swoop unless you can raise more money to cover your needs.
How to Calculate Startup Costs
Before you start gathering assets from any source, you need to figure out how much money you'll need to get your business up and running. Keep in mind that you should have a minimum goal of $100,000 in order to get the best chance of success with your E2 visa. It's also a good idea to build in a pad in case things cost more than you're anticipating or an unexpected cost arises.
Start by looking at the things you need to start your business: equipment, inventory, materials, premises, employees, branding, and so on. Estimate costs for those and then consider how much you'll need to dedicate to marketing, customer relations, internal operations, and software systems.
More Affordable Business Options
If you have a limited amount of capital to put towards your E2 business, there are a few business options that could work for you. Try to opt for businesses that have low equipment and location needs. However, it is important to keep in mind that your business must have employees and be large enough to support yourself and any family you may have.
A small, mobile business like a dog walking service or a cleaning company can be a great option for keeping costs down. You could also opt for a business like ghostwriting, painting, or graphic design, which have relatively low equipment costs. Marketing can be another great option, since it's more about what you know than what you have.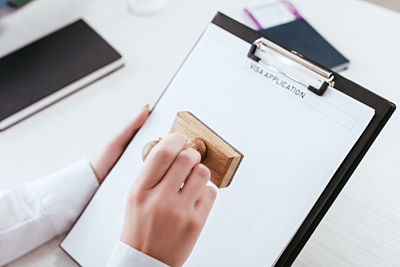 Visa Renewal Fees
When you're calculating your E2 business costs, it's important not to leave out your visa renewal fees. Your initial visa application will be only the first of many unless you transition quickly to a green card. Because these visas are temporary, you'll have to renew them in order to remain a legal guest of the United States.
While your initial visa may say it's good for five years, you'll need to renew it every two years. And each time you renew, you'll have to pay the same filing fees and premium processing expenses as you did the first time around.
Calculate Your Average Cost for an E2 Visa Business
Starting any sort of business is an expensive endeavor, but this is especially true of an E2 visa business. You'll need to pay filing fees, legal fees, and processing fees, on top of the $100,000+ you'll need to commit to get your application approved. This money can come from a variety of sources, but be sure you have enough to get your business through unexpected complications when they arise.
If you'd like to calculate the average cost of starting your business, check out the rest of our site at Advanced Franchising Solutions. Our proven process will save you time, help you avoid frustration, and streamline your franchise search. Get a free franchise education today and start owning your own business instead of your business owning you.