You've saved, you've planned, you've dreamed, and now you're finally ready to launch your E2 business! You know how much money you need, how you'll run your business, and where your funding will come from. Just one question remains: what happens if you fail?
Knowing the business risk you're taking when you launch your E2 venture can help you better avoid it. Read on to learn about common risks E2 businesses face and what you can do to give your business the best chance at success.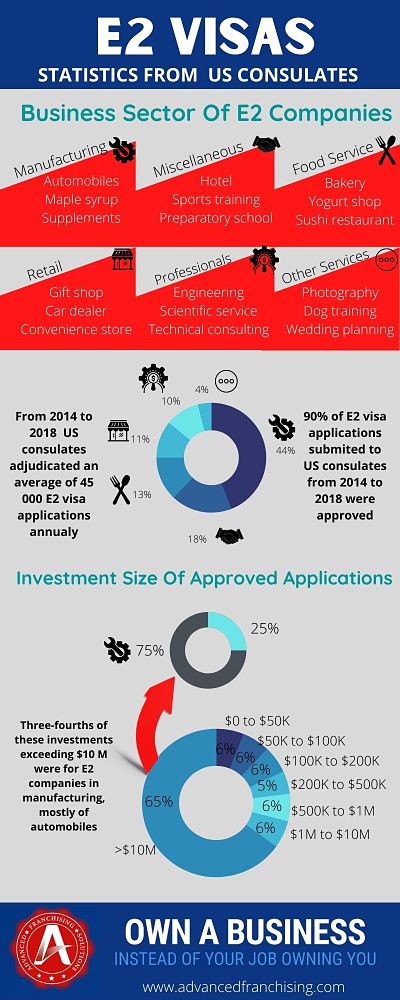 What Is an E2 Visa?
Before we dive into the risks that can come with running an E2 visa business, let's talk some about what they are. An E2 visa is designed to help investors launch productive businesses in the United States. This is a temporary visa, so it's important to note that your continued visa approval depends on the success of your business.
In particular, an E2 visa is aimed at entrepreneurs who are willing and able to invest a "substantial amount of capital" in their new business. As we'll discuss more in a moment, there is no specific amount of money you have to invest in order to meet this qualification. However, a general rule of thumb is that investors should be prepared to put at least $100,000 into their new business.
Basic Requirements
There are three basic requirements that E2 investors must meet in order to get approved for an E2 visa. First of all, you must come from a country that maintains a treaty of trade and commerce with the United States. You can find a list of countries that maintain these treaties and details about their agreement on the Department of State's website.
Beyond the country of origin rule, E2 visa applicants must have invested or be in the process of investing a significant amount of money in their new business. Rather than requiring a specific dollar amount, the government simply wants to see that you're willing and able to put down enough money to ensure your business will be successful. And finally, E2 visa applicants must be coming to the U.S. for the sole purpose of starting their business.
The "At-Risk" Rule
In addition to these basic requirements, there are also a few more provisions the government asks E2 visa investors to meet. One of the biggest of these is the "at-risk" rule, which has to do with how your investment money is handled. The government wants to see that you're serious about your investment and that you're willing to put your money on the line for it.
The "at-risk" rule requires that a significant portion of your investment be committed to your new business. This may mean you've already purchased necessary equipment, inventory, or premises. You can't simply raise the money you need and then, if your application gets denied, move those funds to another purpose.
The Marginal Requirement
The other major requirement that can put E2 visa businesses at risk is called the marginal requirement. The government wants to make sure that your business contributes to your community and the local economy. This means that your business must be large enough to support you and any family you may have.
From a practical standpoint, the marginal requirement means you must have at least one employee at your business. If you don't have an employee right away, you must have specific, defined plans for when you'll hire someone on. Businesses that are solitary "side hustles" will not be enough to get approval.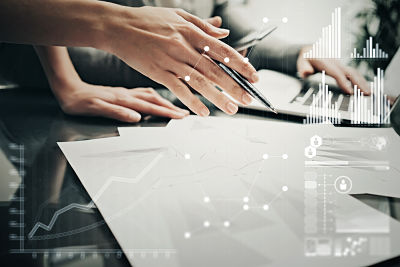 What Percentage of Businesses Fail?
So now that we know more about some of the particular risks that E2 business owners face, let's talk about how much risk all entrepreneurs face. Opening a small business is a challenging prospect, and it can be hard to generate the revenue you need to support yourself. Finding a strong customer base and gaining a large enough local reputation to keep the doors open is challenging.
About one in five small businesses closes within their first year of operation, and by the end of the second year, 30 percent shut down. Only half of small businesses make it through their first five years, and things don't get better from there. By the end of the first decade of operation, about 70 percent of small businesses will close their doors.
What Happens if Your E2 Business Fails?
Having to shut down a business is a devastating prospect for any small business owner, but especially so for E2 visa investors. Entrepreneurs starting standard businesses may lose money, but they don't necessarily risk losing their homes. They also don't have minimum investment thresholds to meet, so their financial losses may be smaller.
If your E2 business fails, your visa will immediately become invalid. Even if you have two years left on your current approved visa, you will not be allowed to continue to stay in the country after your business closes. Not only will you lose at least the $100,000 you invested, but you'll also have to leave the United States unless you can get a visa through another route.
Failing to Deliver Value
Now that we know the stakes you face as an E2 visa investor, let's talk about some of the common reasons businesses fail. Knowing these pitfalls can help you to avoid them and give your business the best chance at success. One of the primary reasons businesses shut down is because they fail to deliver value to their customers.
It isn't enough simply to deliver a product to your customers; you must deliver unique value. Your value can come in affordable prices, high-quality products, excellent customer service, and/or a variety of other forms. The trick is that you must deliver something your competitors can't that will keep your customers coming back for more.
Not Connecting with Customers
On the subject of your customers, building a strong, loyal customer base is the key to any successful business. You want customers to have such a positive experience with you that they continue spending their hard-earned money with your business. You also want to reap the benefits of word-of-mouth marketing when they recommend your business to their friends.
Unfortunately, some small businesses don't manage to build the connections with their customers that they need. Running loyalty programs, taking care to provide an excellent customer service experience, and providing special offers or customized marketing can draw your customers in. They'll feel loyal to you and will give you the strong revenue stream you need to succeed.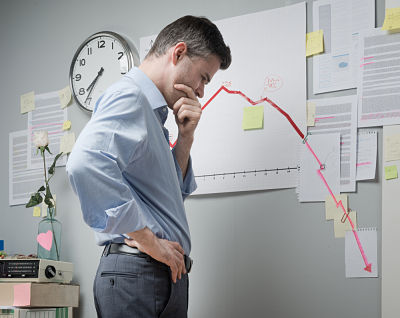 Not Optimizing Conversions
While loyal existing customers are critical for business success, so, too, are new customers. Your business has to continue to grow and expand if you want it to be successful. You need to have a strong conversion rate so your customer base can continue to grow and your business can continue to thrive.
There may be dozens of opportunities you're missing to convert a lead to a customer during your daily operations. Maybe a client needs one more call or needs a specific concern addressed, or maybe a lead needs to see your new product line. Look for these opportunities for conversion and do what you can to optimize those chances.
Not Creating a Strong Sales Funnel
One of the best ways to figure out where your conversion opportunities are failing is to examine your sales funnel. Many businesses that fail do so because they never developed a strong sales funnel. Without this tool, you're blindly hoping that leads find their way to your business and decide on their own to make a purchase.
Your sales funnel is the path customers take from discovering your business to making a purchase. While this process may be invisible to the customer, you can do things to optimize that funnel and reduce factors that could make a lead abandon the sale. Creating a strong site design, offering discounts or related products, and sending abandoned cart reminders can all help to strengthen your sales funnel.
Lack of Customer Trust
While you should focus on building a strong conversion rate and sales funnel, you can't just treat all your customers like anonymous numbers. In today's world of mass production and digital marketing, customers want to work with companies they feel they can trust. Companies that are shady or inaccessible to their customers tend to fail.
One of the most important ways to build customer trust is to make transparency a top priority for your business. If a problem arises with a customer, take responsibility for any mistakes made on your part and do what you can to correct them. Own up to these issues, work out ways to ensure they don't happen again, and communicate all that clearly so as to show the customer they can trust you.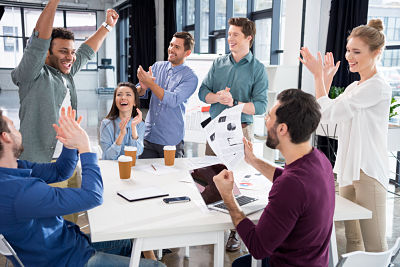 Out-of-Control Expenses
Running a business is an expensive venture, and there is absolutely truth to the idea that you have to put money in to get money out. However, like anything, that idea does have its limits, and it's important to maintain a healthy balance. Many businesses have had to close their doors because their spending outstripped their revenue, plain and simple.
On a regular basis, take a look at your business expenses and where your money is being spent. Look for opportunities to make areas of your operation more efficient and cut back costs. Don't cut corners or sacrifice quality or safety to trim these expenses, but don't throw away money you don't have to either.
Lack of Strategy
One mistake many small business owners make is trying to reinvent the wheel with their business. They may try to figure out on their own what works and what doesn't, and the whole time, they're losing money. There's no need to fly blind in running your business when you can use tried-and-true strategies for success.
Study business strategies that have proven effective dozens of times over, and apply them to your own business. Look at what other similar businesses have done, figure out which strategies will work for your business model, and implement them. Something as simple as using customer retention strategies or tweaking how you manage sales can save your business.
Failure to Compete
Oftentimes, a business's failure comes down to one simple factor: they failed to compete. The truth of the matter is that no matter how loyal your customers are, they don't spend their money with your business because they like you. They spend money with you because you provide them value your competitors can't.
It isn't enough to find a solid strategy, build a good customer base, and then rest on your laurels. Your competitors certainly aren't sitting back; they're pursuing the next great thing in your industry. You need to make sure you stay ahead of the curve and keep up with – or ahead of – your competition.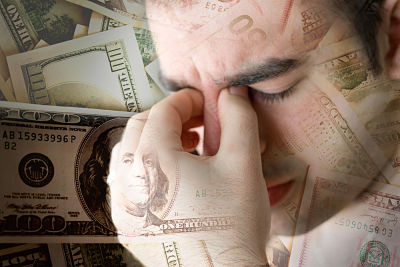 Internal Failures
And finally, one of the most common reasons businesses fail is that they collapse from within. Your customer-facing side of your business is important, but it can't work if your business is built on a bad foundation. Your business has to work from the inside out, and that means building a strong, efficient team.
When you hire on employees, make sure you're getting people who are well-qualified, diverse, and committed to making your company better. Provide them with strong, positive management, use their talents well, and foster a great company culture. Keeping your employees happy and productive will help keep your business going strong.
Learn to Control Your Business Risk
Starting any business comes with a healthy measure of risk, but E2 business owners face a special level of business risk. Not only could you become part of the 70 percent of small businesses that fail, but you could risk deportation. Making sure you avoid the pitfalls we discussed can help you keep your business going strong for years to come.
If you'd like to control your business risk, check out the rest of our site at Advanced Franchising Solutions. Our proven method will save you time, help you avoid frustration, and streamline your franchise search. Get a free franchise education today, and start owning your own business, rather than your business owning you.