Starting a business is always an expensive process, no matter how you go about it. There are a lot of costs you may not anticipate, and if you're applying for an E2 visa, that only becomes more true. There can be a lot of hidden costs in the application process that are hard to plan for.
Aside from your initial business investment, you need to plan to pay filing fees, lawyer fees, and more. Read on to learn more about the costs associated with the E2 application process and how you can afford them.
What Is an E2 Visa?
Before we dive into all the hidden fees that lurk in the E2 visa application process, let's talk some about what an E2 visa is. This visa is designed to help investors start businesses in the United States. It's important to note that this is a temporary visa, so its continued validity depends on the success of your business.
In particular, the E2 visa is aimed at investors who are willing and able to invest a "substantial amount of capital" in their business. There is no specific minimum amount of money you must invest in order for your application to be approved. Rather, the government wants to see that you have the resources to ensure your business is successful.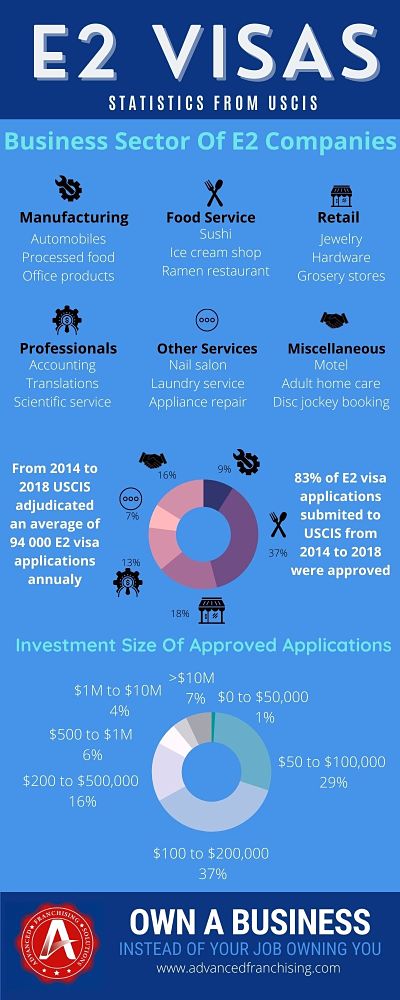 Basic Requirements
There are three basic requirements E2 investors must meet in order to get approved for a visa. The first is that you must come from a country that maintains a treaty of trade and navigation with the United States. You can find a list of countries that maintain this treaty on the U.S. Department of State's website.
Beyond that, you have to meet the "substantial amount of capital" investment requirement. While there is no official minimum for this, it's recommended that you have at least $100,000 that you have invested or are in the process of investing. Finally, you must be coming to the United States for the sole purpose of starting your new business.
Lawyer's Fees
One of the first fees you'll run into during the E2 visa application process is lawyer's fees. The application process is complex, and making mistakes could cost you a lot of time and money. You need a lawyer with expertise in immigration law to help guide you through this process and ensure everything gets handled correctly.
You'll likely have to pay a consultation fee between $100 and $400, followed by hourly charges between $100 and $350 an hour. You may also be able to work with a lawyer who offers a flat-rate package that can save you a lot of money and uncertainty. You should probably expect to pay between $1,500 and $10,000 in flat fees, depending on the complexity of your application.
Business Planning Fees
In addition to a lawyer, you'll need a business expert to help you put together a strong business plan. Not only will this be your road map for success in your business, but it will also be a critical part of your visa application. The government will want to see how you'll make your business work and whether it will meet all of their supplementary requirements.
Hiring a business expert to write your business plan can help you make sure it gives you the best chance at success, as well as meeting all the E2 visa requirements. Business plan writing services usually start at $1,500, though you may want to opt for a more traditional consulting service if you're starting a larger business. Those services cost between $2,000 and $10,000, depending on the scope and scale of your business plans.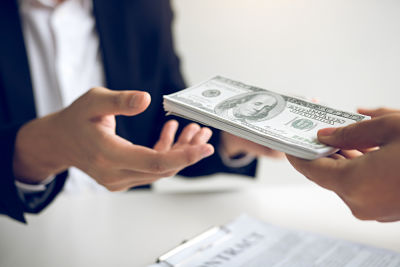 Filing Costs
Once you get your application put together, you'll need to pay the filing costs associated with the E2 visa application. First and foremost, you'll need to submit a Form I-129, which is your petition to apply for the E2 visa. You'll only need to file this if your application is going through the United States Citizenship and Immigration Service, and the filing fee is $460.
If you have family members coming with you on your visa, you may need to file a Form I-539, which costs $370. If you're submitting your application through a consulate in your home country, you'll have to pay $205 to file a Form DS-160. You may also have to pay an $85 fee for biometric services required as a part of the application process.
Premium Processing Fee
If you're living in the United States at the time of your E2 visa application, you'll need to file your application directly with the USCIS. On average, it usually takes around five months for the service to process your application. However, you have the option of paying for premium processing that can drastically speed up your process.
Paying for premium processing puts your application at the top of the priority list and drops your wait time from five months to fifteen days. The fee associated with this faster processing is $2,500, which you'll need to pay each time you renew your visa. The fee will ensure that you get a response to any additional evidence reviews you may need as part of your application process within fifteen days.
Investment Recommendations
We mentioned earlier that there is no minimum investment requirement for you to get approved for an E2 visa. The government simply wants to see that you have the means to make sure your investment will be successful. The amount of money that takes will vary depending on what type of business you plan to open.
However, most immigration experts recommend that you have at least $100,00 available to invest when you apply for an E2 visa. Even for small businesses, this amount of money will ensure that you can handle any bumps in the road. Larger businesses may need to invest substantially more, especially if they require specialized equipment or licensing.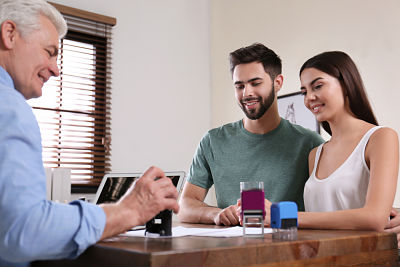 Business Formation Costs
Aside from your investment itself and your business plan costs, you'll also have some fees associated with forming your business. Depending on your situation, you may want to set your business up as a limited liability corporation or a standard corporation. Both options will require you to work with a lawyer to properly arrange your business affairs.
Like immigration lawyers, business lawyers may charge by the hour or may have a flat rate package available. Flat rate packages usually start around $500, but it's a good idea to plan for significantly more money than that. Hourly rates for business lawyers can start around $150 or may soar to over $1,000, depending on the level of service they provide.
Moving Expenses
One of the often-overlooked aspects of E2 business costs is moving expenses. If your application gets approved, the E2 visa provisions require that you maintain direct control over your new business. This means that in most cases, you'll need to move to the United States to handle the day-to-day affairs of your company.
Moving internationally can be tremendously expensive, especially if you're moving a family. You'll have to pay for plane tickets, overseas shipping, passports, and so on. In some cases, it may be cheaper to leave behind anything that doesn't have strong sentimental value and simply buy new things in the United States when you arrive.
Family and Employee Costs
If you intend to bring your family with you when you immigrate, there will be additional costs associated with that. You'll need to file an I-129 form for every member of your family who will be moving with you as a part of your visa. There will also likely be additional filing costs associated with the other forms you'll need to submit during their visa application.
You may also want to bring some employees with you to help run your business in the United States. You can include certain employees on your E2 visa, but there will be additional filing costs associated with those applications. You may also need to pay to relocate these employees and their families to the United States.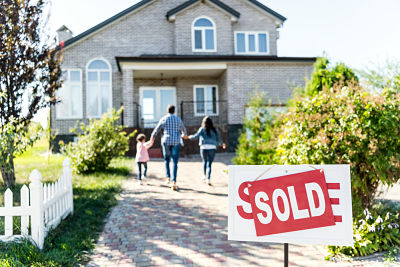 Extension Fees
Once you get your E2 visa application approved, you may think you can breathe a sigh of relief – you're done with all the fees. And at first, that may be true, living expenses aside. However, within two years, you're going to have to start the process all over again when it comes time to file your visa extension.
E2 visas are only valid for two years, despite the fact that some of them claim to be good for five years. You'll need to pay many of the same filing fees as you did the first time each time you renew your visa. The good news is that you may be able to avoid some of the lawyer fees and the moving fees when you extend your visa.
Green Card Options
Extending your visa every two years can be an expensive and harrowing process, especially since it's a good idea to start well in advance of when your visa expires. If you want to avoid going through this process again and again, you may want to consider applying for a green card. This will grant you more permanent entry into the United States.
The most relevant green card option for E2 visa holders is the EB-5 green card, which is geared towards business owners. However, you'll need to invest somewhere between $500,000 and $1 million in your business, depending on where you live, to qualify for this green card. You can also opt for the more traditional green card choices, including getting a green card through a family member or a marriage.
Calculating Your Investment Requirements
Before you apply for an E2 visa, you need to figure out how much money you need to put up for your initial investment. While all the filing and lawyer fees can pile up, this will by far be the largest portion of your E2 visa costs. And if you plan to get a loan to cover your expenses, you want to be sure to ask for enough money the first time around.
Start by looking at any specialized equipment, materials, inventory, and licensing you'll need to run your company. Think about whether you need business premises and, if so, what sort. And don't forget to account for software needs, branding and marketing expenses, employee salaries and benefits, and so on.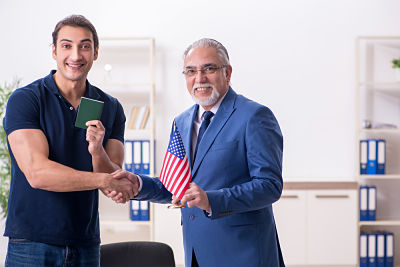 Funding Options
There are several options available to you when it comes to financing your E2 visa investment and application. The first and simplest is to use private assets or gift money from family and friends. Having this cash upfront can make your application process simpler and your business stronger.
However, we know that having a few hundred thousand dollars lying around isn't a realistic scenario for most people. You can also apply for a business loan to help cover your E2 visa business expenses. Keep in mind that you'll have to pay this money back, and include a pad in your loan request to help you out if and when things don't go according to plan.
Discover the Hidden Fees in Your E2 Visa Process
Saying the E2 visa application process is expensive is like saying a Maserati is a good car. There are fees associated with nearly every step of the process, not to mention the cost of your investment itself. Be sure you have plenty of money to cover all these expenses and get your funding sources nailed down before you launch into the application process.
If you'd like to learn more about the hidden fees in the E2 visa process, check out the rest of our site at Advanced Franchising Solutions. Our proven process saves you time, helps you avoid frustration, and streamlines your franchise search. Get a free franchise education today and start owning your own business, rather than your job owning you.